Acknowledgements
The following companies and organizations have generously contributed to JNS2021. We hereby wish to express our sincere gratitude.
Meeting/Program Sponsors
IBRO-APRC Local Clustered Neuroscience Activity
Tianqiao and Chrissy Chen Institute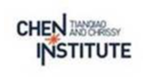 公益信託 加藤記念難病研究助成基金
公益財団法人 細胞科学研究財団
公益財団法人 東京生化学研究会
公益財団法人 内藤記念科学振興財団
公益財団法人 中内力コンベンション振興財団
公益財団法人 ブレインサイエンス振興財団
ポートピア'81記念基金
公益財団法人 持田記念医学薬学振興財団
Cooperation
Kobe Tourism Bureau・Kobe Convention Bureau
Package Sponsors
Diamond Sponsor

Platinum Sponsors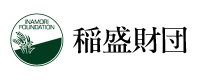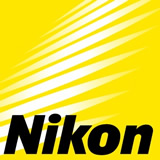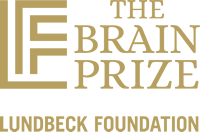 Gold Sponsors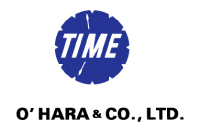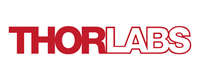 Silver Sponsors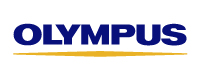 Seminar Sponsors, Lunch Time Mini-Symposium
Brain information dynamics underlying multi-area interconnectivity and parallel processing
FUJIFILM Wako Pure Chemical Corporation
National Institute for Physiological Sciences
Siemens Healthcare K.K.
Exhibitors
Companies
BEX CO.,LTD
Bio Research Center Co.,Ltd.
CELLINK KK
EP Trading Co., Ltd.
FUJIFILM Wako Pure Chemical Corporation
Inscopix, Inc.
Inter Medical co.,ltd.
Life Technologies Japan Ltd., Thermo Fisher Scientific
LYMYTH Corporation
Miltenyi Biotec K.K.
Miyuki Giken Co., Ltd.
Muromachi Kikai Co., Ltd.
NAMOTO Co., Ltd.
NEUROSCIENCE,inc.
NOK CORPORATION
Opto-Line, Inc.
Oxford Instruments KK
Physio-Tech Co., Ltd.
Primetech Corporation
REPROCELL Inc.
Scrum Inc.
Seikotec co.,ltd.
Sophion Bioscience K.K.
Tobii Technology K.K.
TOPTICA Photonics K.K.
Academic and Public institutions
Interuniversity Bio-Backup Project
Kochi Organization for Medical Reformation and Renewal
Publishers
Digital Data Management Corporation
Gulliver Co., Ltd
Web Exhibitors
AMED iD3 Catalyst Unit
Funakoshi Co., Ltd.
Advertisers
Program Booklet
Bio Research Center Co.,Ltd.
Brainvision Inc.
Buzenika inc
Chroma Technology Japan G.K.
DAIICHI SANKYO COMPANY, LIMITED
DOSAKA EM.,LTD.
Fukuda Neurotech Co.,LTD
Igaku-Shoin, Ltd.
KEYENCE
NACALAI TESQUE,INC.
National BioResource Project - Rat
Nittobo Medical Co., Ltd.
O' HARA & CO., LTD.
Physio-Tech Co., Ltd.
SHINANO Factory. Ltd
TAKACHO CO,LTD.
Web Banner
HAMAMATSU PHOTONICS K.K.
TOMY DIGITAL BIOLOGY CO., LTD.
XNef Inc.
Screen Advertisement
CELLINK KK
Cyagen Biosciences (Japan) Inc
Leica Microsystems K.K.
MDPI Japan G.K.
Physio-Tech Co., Ltd.
Spectra-Physics K.K.
Tokyo Chemical Industry Co., Ltd.
Flyer Insert in Congress Bag
Cyagen Biosciences (Japan) Inc
LYMYTH Corporation
Physio-Tech Co., Ltd.
Pinpoint Photonics, Inc.
Symposium Sponsor Presentation
Carl Zeiss Co., Ltd
Oxford Instruments KK
Scrum Inc.
Thorlabs Japan Inc.
Donors
旭化成ファーマ株式会社
あすか製薬株式会社
アステラス製薬株式会社
アストラゼネカ株式会社
アルフレッサファーマ株式会社
株式会社池田理化
栄研化学株式会社
エーザイ株式会社
MSD株式会社
大塚製薬株式会社
株式会社大塚製薬工場
小野薬品工業株式会社
科研製薬株式会社
キッセイ薬品工業株式会社
杏林製薬株式会社
協和キリン株式会社
クラシエ製薬株式会社
興和株式会社
佐藤製薬株式会社
沢井製薬株式会社
参天製薬株式会社
株式会社三和化学研究所
塩野義製薬株式会社
ゼリア新薬工業株式会社
第一三共株式会社
大正製薬株式会社
大日本住友製薬株式会社
大鵬薬品工業株式会社
武田薬品工業株式会社
田辺三菱製薬株式会社
中外製薬株式会社
株式会社ツムラ
帝人ファーマ株式会社
テルモ株式会社
トーアエイヨー株式会社
東和薬品株式会社
鳥居薬品株式会社
日本化薬株式会社
日本ケミファ株式会社
日本新薬株式会社
日本製薬株式会社
日本臓器製薬株式会社
日本たばこ産業株式会社
日本ベーリンガーインゲルハイム株式会社
ニプロファーマ株式会社
バイエル薬品株式会社
扶桑薬品工業株式会社
ブリストル・マイヤーズ スクイブ株式会社
丸石製薬株式会社
マルホ株式会社
株式会社ミノファーゲン製薬
Meiji Seikaファルマ株式会社
持田製薬株式会社
株式会社ヤクルト本社
ロート製薬株式会社
わかもと製薬株式会社
Program Joint Sponsors
Elsevier Limited
Program Supporters
Canadian Association for Neuroscience
The Japanese Society of Psychiatry and Neurology
(In alphabetical order, as of June 17, 2021)